If we met for a lunch date this weekend, I would tell you…
• About my bum foot. It's finally starting to feel better but I've been hobbling around all week. No swelling, no bruising, just severe pain and dramatic loss of motion on my left big toe and ball of my foot. Killer you guys.
I haven't worked out or yoga'd in a week because I simply couldn't put much pressure on it. Just the thought of a high lunge was excruciating. Walking to work took ages. The pain is lessened enough that I'm going to try my regular yoga class tomorrow, but I'm trying really hard not to push it. I want it to heal up all the way.
• About my sugar detox. I'm ditching the treats and deserts and sugar in my tea this month. The cravings started to feel controlling and I need to break the habit. Days 1 – 5 were great. I didn't have any strong cravings at all. Now, though, it's getting hard.
• About changing apartments. Next month we're moving into a two bedroom in our complex because my youngest brother is coming to live with us. We don't have to move far, but we will lose a storage space in the new apartment layout. We're brainstorming ways to work around that.
It means another round of downsizing! Even in just 700 square feet there are things we can clear out. I don't like clutter and I'm not a sentimental collector of stuff AND I'm a type A organizer so I already have plans to repack some belongings more efficiently. A donation trip is in our near future.
Oh, also? We finally purchased a living room rug. I love it! It took us over a year on wood floors to make the decision. We just couldn't find one we liked enough for a low price. Rugs are expensive! We didn't want a long-term piece in our little apartment and this is the perfect balance of quality and price.
• About my teeny tiny baby appliance food processor. I laughed when I pulled it out of the box. We don't need a fancy or large one. I just wanted a basic food processor to make falafel, a fairly regular favorite of ours, and hide in a cupboard when not in use. My 1950's vintage blender doesn't do that so well (Jon also ordered new blades for that guy. Is it strange that new blender blades make me so happy?)
And if I start talking about falafel, I have to tell you our newest habit. I make a big batch, split it into 2 or 3 meal servings and freeze them. De-thawing the mix and frying it up is super easy for a mid-week meal. And yes, we do fry it on the stove top. Someday I'll go healthier and bake the falafel but it's just too darn tasty.
Also on the horizon? Homemade hummus. My baby food processor and chick peas are going to be great friends.
Thanks for reading!
What would you tell me on a lunch date?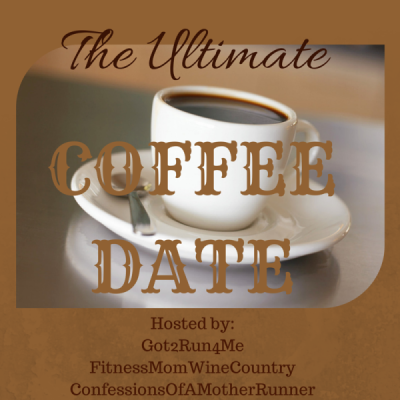 Tags: exercise, homemade, lunch date, sleep