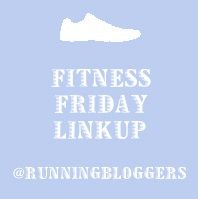 Wow this has felt like a long week. Long, slow and boring. I've been alone at the office all week – fine for a couple of days, quite blah after 5. We've also gone from 50+° to a snow storm and back to 60° in less than a week. Come on spring! I'm ready to pack up the winter coats and not have to wear leggings under my dress pants. And maybe sandals! Oh so ready.
Thanks to Laura at Fit Running Mama and HB Tune for a great giveaway that I'm excited to have won. Can't wait to use the hand band! I haaaate my arm band  and just holding my phone/music/gps on a run isn't good either. *Happy*
Training week 3:
Last Friday

A fabulous evening walk with Jon: 3.3 miles, 1:01:15 (18:33). A perfect easy/rest day that got my legs moving and muscles loose for Saturday's long run.

Saturday

5.05 miles long run, 52:04 (10:18 pace).
Got my weekend long run in while it was still 50+ degrees… and then came another snow storm. Felt good on this one; well–rested, great weather and finished with my avg. pace right where it should be.

Sunday & Monday

Sunday was a rest day, and Monday I had a work event in the evening. My training felt a little off this week because it was pushed back a day. Such is life.
Tuesday

Tired after a late Monday night, so my cross training was really light and I went to bed early.
75 each: pushups, back extensions and bridges plus a short #plankaday.

Wednesday

Kicked up the intensity with some sprint intervals: 4 miles, 39:46 (9:56 pace).
 2 miles easy run in 19:36, then 1.5 miles of :45/:45 sprint intervals (well, sprint for me 🙂 ) followed by an easy .5 miles cool down.
My first interval set of this training cycle, so I wasn't sure how it would go. But given my current average pace and fitness level, I'm pretty happy the paces on my sprint sets.
Thursday

The dreaded hill repeats: 4.02 miles, 40:36 (10:05 pace).
1 mile warm up in 8:32 – way fast for me! Totally proud of that mile. Then 2.5 miles of hills and a 1/2 mile finish that I pushed a bit to keep the average pace close to 10:00.
Hills the day after speed work is tough. Definitely could have used that Wednesday rest day on a normal training week! I needed a few quick walk breaks after some of the hills, so all around, I'm really happy with this total time.
Finished up with 60 pushups, 60 superman lifts and stretching. Oh, and my warm up for both of these runs included my #plankaday.
Friday (today)

Today is supposed to be 4 easy miles. I've made the executive decision, as my personal coach, that my Friday easy days are most often going to be walks. I'm upping my mileage fairly aggressively each week. Don't want to overdo it and DON'T want to get injured again. My knee is feeling just a tad stiff right now. We'll see if I even want to walk; I may need a solid rest day before my 6 miles tomorrow.
Tags: #PlankADay, #sweatpink, exercise, GirlsGoneSporty, halfmarathon, running