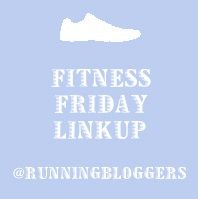 This week feels like it lasted for. ev. er. Do I say that every Friday? Maybe.
So glad it's Friday. It took me far too long to get up this morning. I'm ready for a weekend of relaxing, building the desk, organizing our existing desk stuff (and maybe some other spring cleaning; I'm motivated to get rid of everything) and a good long run.
Is it time to leave work yet? Now? 
Training week 4:

• Friday, Saturday, Sunday
• Total rest days. After sprints on Wednesday and hill repeats on Thursday, my knee was pretty sore. I spent the weekend icing and plenty of rolling and felt a ton better by Monday. Better a couple days off when I need them than a couple months off with an injury.
• Monday
• Strength work: 80 each squat jumps, pushups, jump lunges, plank up/downs and abs for 400 reps.
• Then 50 back extensions and a 3:00 #plankaday.
• Tuesday
• Comfortable 3 miles today, 30:24 (10:07 pace). Stomach was a bit upset so after a hilly first mile I kept it relaxed. After 4 days off it felt good.
• 1 mile walk cool down. #plankaday in my warmup.
• Wednesday
• Scheduled rest day.
• Thursday
• 4 miles, 40:42 (10:10 pace)
• 2.5 miles at about 10:05 average, then 2 mile sprint/slow repeats of :30/:30, and finished off with a slow and easy half mile.
• 30:00 at physical therapy, working my back, core and hips, including bridges and planks.
• Friday
• 2 mile bike ride commute – thank you Spring weather!
• Plan to take a couple mile walk with Jon this evening, plus we'll work on our pallet board desk!
Over all a successful week. My physical therapist suggested I keep my mid–week runs shorter for my knee while working up my long run distance. I'm thinking I'll max at 5 miles per run, but probably more around 3–4 miles.
Our grand plans this weekend are to finish the desk! We should get it all put together and then I'll finish the polyurethane into next week. Our computer comes today, so we've got to get the desk ready! I'm excited.
What are your weekend plans? How was your week in training?
---
Like what you read? Share with a friend!
Tags: #PlankADay, #sweatpink, exercise, GirlsGoneSporty, halfmarathon, running