Since I missed National Donut Day yesterday (gasp! I know, it was hard) let's meet for brunch at a favorite little bakery for coffee, bagels and donuts. I want it all, right now. Fair warning, I haven't eaten yet, so you may want to let me take a few bites before we can really visit.
• Apartment Dwellers Workout. My friend and all around sustainability nerd Elizabeth featured the first installment of this series on her website The Note Passer. She's one of the coolest people I know. From her site: "my aim is to be a comprehensive resource for ethical alternatives that benefit both people and the environment. The Note Passer is inspiration for better, sustainable future; one that's full of more meaning and less waste."
The workout is all about limited equipment, limited space and a general inability to jump over your neighbors' heads. It's a tough life, staying fit in an apartment. So here's a low impact, bodyweight cardio workout. Cheers, apartment dwellers.
• DeskCycle verses standing desk? I'm all about the standing desk. Unfortunately I don't have one now, but I make-shifted (a word?) one at my previous job. Lately the stationary sedentary work life has really bothered me and I'm brainstorming ways to raise my workspace again.
But wait! How about trying something new??
I'v
e had this for two days, pedaled for 6 hours total and burned over 1000 extra calories. It looks silly, I know. It's worth it. The best part? I haven't been cold in my arctic office.
Back to the standing verses pedaling question. From the DeskCycle website: Sitting on an exercise ball while working, raises your energy expenditure by 6% over sitting at your chair. Standing at your desk raises your energy expenditure by 30%. Pedaling the DeskCycle at only 1 revolution per second, at resistance level 3, raises your energy expenditure by 100%.
More detailed thoughts later after I use it more.
• I'm a little crazy. But really. This is the busiest period of my work year and I'm turning 30 in not very many days and the summer had an identity crisis of 60ºs with rain for 5 days straight and I'm suddenly training for a 10 miles trail race in not very many weeks. Hello summer.
OK I'm done rambling. Your turn.
*
What's new for you?
Do you like standing desks?
What are your creative workouts?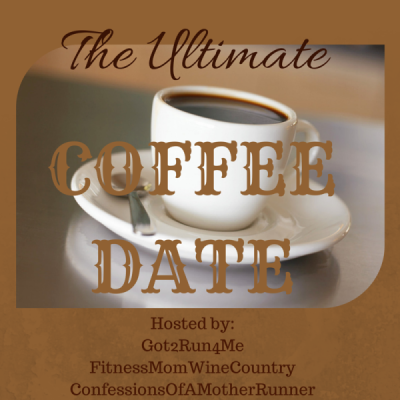 http://pilotingpaperairplanes.com/wp-content/uploads/2015/06/bwDSCN0960.jpg
624
750
LarissaDaltonS
http://pilotingpaperairplanes.com/wp-content/uploads/2015/10/logo.png
LarissaDaltonS
2015-06-06 10:00:00
2015-06-06 11:26:39
|lunch date| Creative workouts